Update a Master Bath with a Glass Shower Enclosure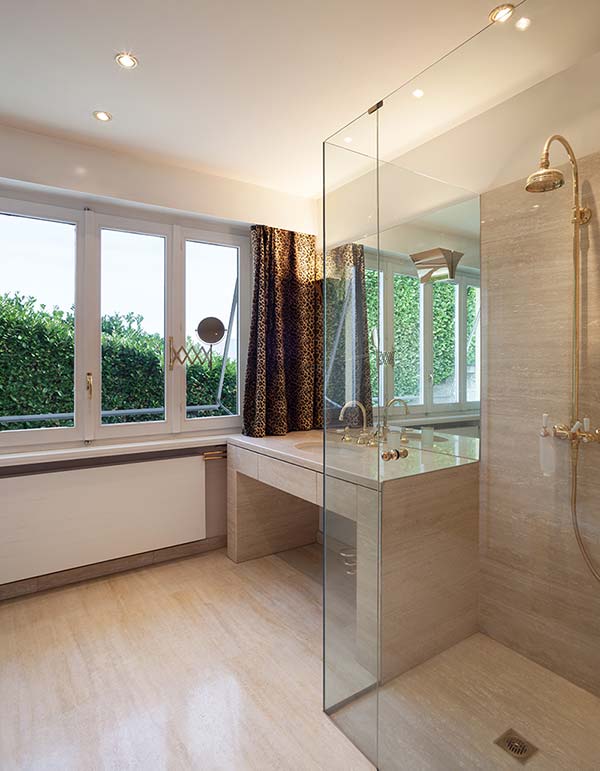 If you're looking to enhance the look of your bathroom, start with the shower. Glass shower enclosures help make your bathroom look bigger and offer a timeless look that will never go out of style. Residential shower enclosures help add value to your home. They even make your shower easier to clean!
At Action Glass, we offer comprehensive services for installation of glass shower enclosures. Our team is here to help you create the bathroom of your dreams with custom glass shower enclosures. If you want your bathroom to look luxurious and spa-like, choose a frameless glass shower enclosure with minimal hardware and a modern look. We offer both framed and frameless shower doors to help you create a space that matches your aesthetic.
When you're looking for installation of glass shower enclosures, our team is with you at every step of the way. We're here to make the process simple and hassle-free. We offer a wide range of options for your residential shower enclosures so you can design a shower that is perfect for your needs. We also work with your remodeling contractor to help make the installation process easy when you're renovating or remodeling your bathroom.
Worried about privacy with a glass shower enclosure? We offer a variety of customizable options for your residential shower enclosure, including textured glass to help you increase privacy. Whether you want frosted or clear shower glass, our experts have solutions for your bathroom.
Repair & Installation of Glass Showers
Residential shower enclosures are durable and long-lasting. However, from time to time you may need to repair glass for your shower door. Some of the issues our team can help with include:
Shower enclosure leaks
Hardware corrosion
Shower glass replacement
Hinge readjustment
Loose shower doors
If you notice chips or cracks in your residential shower enclosure, it's important to call our team at Action Glass for immediate repair for your shower door. Damaged glass shower enclosures can leak or even shatter, so it's important to seek help from glass professionals as soon as possible. For damaged glass in your shower enclosure, we offer practical, affordable options for shower glass replacement.
In addition, if you want to change the look of your shower enclosure, we offer expert shower door installation to suit your needs. Whether you're looking to upgrade to frameless shower doors or simply need some new glass, our team has solutions to fit your needs and aesthetic.
At Action Glass, we are here to help you improve the look and functionality of your bathroom with expert shower enclosure installation and repair. We offer cost-effective, high quality options so you can create the elegant bathroom you've been dreaming of.
Contact our team today to start designing your new residential shower enclosure or request inspections for shower door repair. We offer fast, free quotes for all your glass projects, so you can get started as soon as possible. We look forward to working with you!
Get A New View With Action Glass
As a full-service glass company, we offer repair, replacement, and installation services for auto glass, residential glass, and commercial glass. Our team works with you to find practical, attractive solutions for all your glass needs. Contact us today to request a free quote!