Windshield Replacement in Houston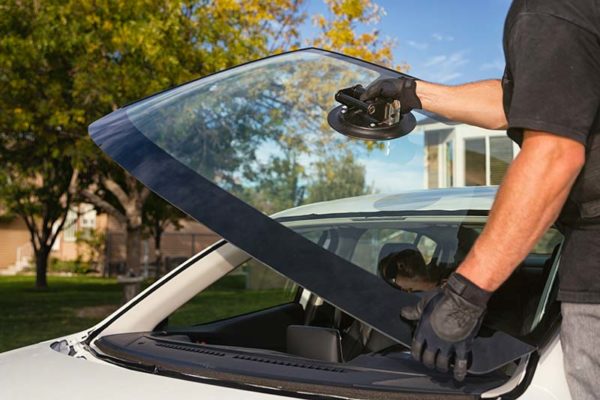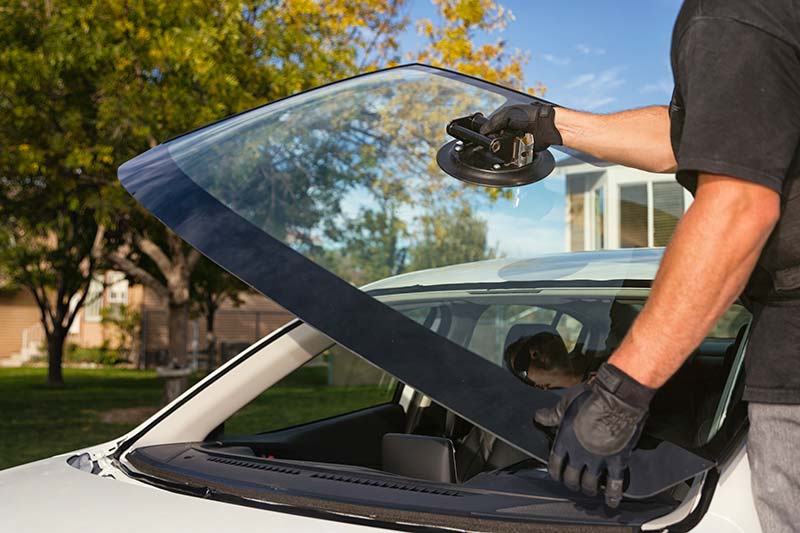 After a car accident or significant damage, you may need windshield replacement. Your windshield is necessary to help keep your car safe for you and your passengers. Your windshield helps protect you, your vehicle, and your passengers from wind, rain, and debris. It also performs many other safety functions. For example, it may assist with airbag deployment in your car and house important sensors for ADAS safety features. The windshield also helps support the structure of your vehicle. If you need windshield replacement, our team at Action Glass has quick, affordable, and superior quality solutions for your car.
Windshields are made of laminated glass, which is two or more pieces of glass bonded together by a plastic inner layer. This makes the glass ultra strong so your windshield can withstand many forces, like small rocks and debris or even minor accidents. When laminated glass breaks, the plastic layer helps keep the glass from shattering to reduce injuries. Therefore, in many cases a shattered windshield may remain in the frame, though heavy impacts can cause the windshield to release from the frame of your car. Shattered glass is an obvious sign that you need windshield replacement.
After an accident, a replacement windshield is generally a good idea. The impact of a car crash can leave significant damage in your windshield or even shatter it. A replacement may be needed if damages are severe and affect the structural integrity of the glass.
We offer both original equipment manufacturer and aftermarket replacement windshields to help you find solutions that suit your needs and budget. Our team at Action Glass uses only the finest quality windshields to help you protect your vehicle. Our technicians can recalibrate ADAS systems after windshield replacement to ensure safety with your new windshield.
We also work with most major auto insurance companies to help you manage the costs of windshield replacement. Therefore, if you decide to file a claim, let us help you streamline the process of getting a new windshield.
Windshield Crack Too Bad to be Repaired?
In many cases, we can actually repair chips and cracks in your windshield . However, if the damage is large, complex, or deep, our technicians may recommend windshield replacement instead. Even if the damage seems minor, there are some cases where it's better to opt for a windshield replacement. Our experienced technicians will evaluate your windshield and recommend either repair or replacement based on the damage.
Even if the glass isn't shattered, not all chips and cracks are repairable. For example, when a windshield has three or more cracks, the glass may not be strong enough to withstand impacts after repair. In these cases, we recommend windshield replacement to help keep you safe. Also, cracks that are larger than a dollar bill or chips that penetrate the inner plastic layer of the glass may require replacement. If the glass looks discolored near the damage, this can be a sign that debris reached the inner plastic layer and stained it. Finally, your windshield replacement technician may recommend a new windshield if damages occur on the driver's side or in front of ADAS sensors. This is because, even after repair, there may be some visual traces that the glass was repaired. Therefore, in the interest of clear visibility while driving, windshield replacement is often a better choice for windshields damaged on the driver's side. 
At Action Glass, we work with you to find the most practical and affordable solutions for your auto glass. If you need windshield replacement, contact our team today.
Get A New View With Action Glass
As a full-service glass company, we offer repair, replacement, and installation services for auto glass, residential glass, and commercial glass. Our team works with you to find practical, attractive solutions for all your glass needs. Contact us today to request a free quote!