Windshield Repair in Houston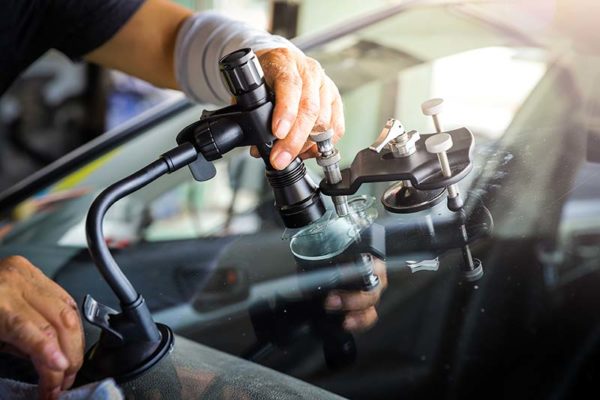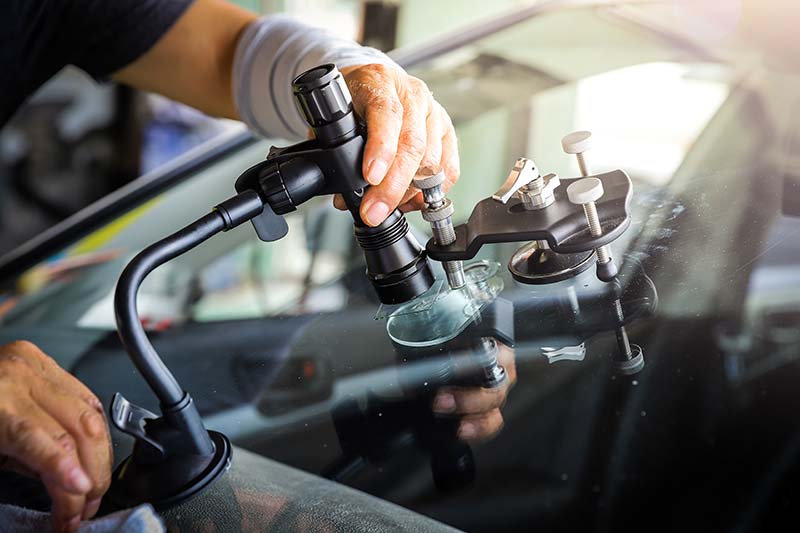 Did you know a chipped or cracked windshield is actually a safety hazard for you and your passengers? Windshields perform many important safety functions in your vehicle. Therefore, you need windshield repair services as soon as possible for chips and cracks in the glass. Our team at Action Glass specializes in windshield repair to help keep your vehicle safe.
Chipped or cracked windshields can obstruct your view, creating visibility issues while driving. Even a small windshield chip in your line of sight can slow your reaction time to road hazards. Also, many vehicle models use the windshield to deploy airbags properly and to provide a clear view for sensors that control ADAS safety features. Your windshield provides structural support for your vehicle, specifically to the roof during roll-over crashes. Even small damages can affect the strength, durability, and safety of the glass. Therefore, schedule windshield repair as soon as possible for auto glass damage.
Windshield repair is a cost-effective, simple way to keep your windshield strong. Our team uses the latest techniques and technology to help repair windshield damages. We use tested and approved resins and adhesives to help seal the glass.
When you need windshield repair, our team at Action Glass repairs your glass in four simple steps:
We clean the windshield and evaluate whether we can repair the damage.
Using professional vacuum equipment, we remove the air from the chip or crack.
Our technician injects specialized resin to fill and seal the damaged area.
Once the resin is hardened, we polish and smooth the surface of the windshield.
Finally, we recalibrate sensors and ADAS systems to ensure they work properly after windshield repairs.
At Action Glass, we're Houston's trusted windshield repair specialists. We offer solutions to help you keep your auto glass in great condition. We have experience repairing windshields on a wide range of vehicles of all makes and models, from sports cars to SUVs and trucks.
Cracks & Chips Repaired Fast
When you have a chipped or cracked windshield, you are in a race against time to get windshield repair. This is because chips and cracks can quickly spread, weakening your auto glass and also making the repair more and more complex. In fact, if a windshield is too damaged with large chips and cracks, you may even need a replacement windshield instead. Extreme temperatures and bumps in the road can cause windshield damage to spread. It often isn't long before small chips turn into large cracks. To help save time, money, and hassle, it's important to get your windshield repaired fast.
At Action Glass, our technicians offer prompt service to help you increase vehicle safety and catch chips and cracks before they become major problems. We offer both in-shop and mobile windshield repair to help provide convenient, streamlined service for your needs. We are here to make windshield repair convenient and affordable to suit your situation. We also work with most major auto insurance companies for glass claims to help you keep costs as low as possible and offer ADAS recalibration services for most car makes and models.
For turnkey windshield repair services, contact our team of cutting edge auto glass technicians today for an appointment or a free quote. We are standing by to provide you with the excellent service you deserve.
Get A New View With Action Glass
As a full-service glass company, we offer repair, replacement, and installation services for auto glass, residential glass, and commercial glass. Our team works with you to find practical, attractive solutions for all your glass needs. Contact us today to request a free quote!