Auto Glass Repair & Replacement in Houston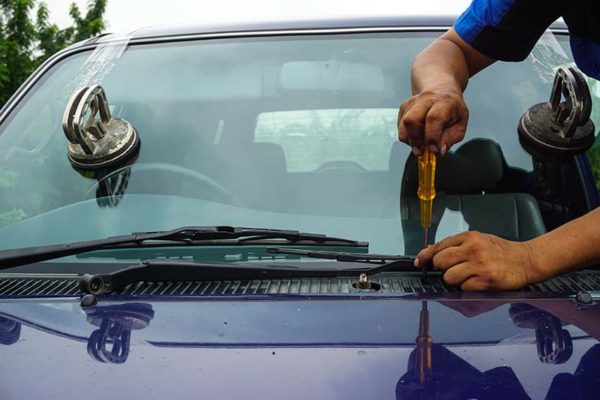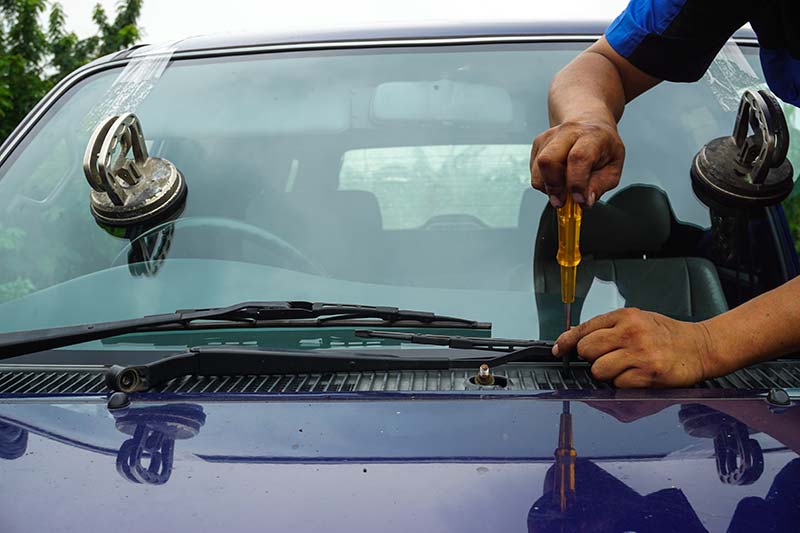 At Action Glass, we specialize in glass repair and replacement for vehicles. Your auto glass helps protect you and your passengers and performs many different functions as you drive. From the windshield, which offers structural support for airbag deployment, to car mirrors that help you see others on the road, we take care of all your auto glass needs.
Our experienced glass technicians offer repair and replacement services for all your auto glass, including:
Windshields
Rear car windows
Passenger windows
Side mirrors
Rearview mirrors
Sunroofs
Moonroofs
Chips and cracks in your auto glass can obstruct your view and make it difficult to see while driving. They can also weaken the structural integrity of the glass and make it more prone to breakage during even minor accidents. Damages in your auto glass can also hinder ADAS safety systems and make them malfunction. If you have damaged auto glass, work with our experts to repair or replace the glass and recalibrate ADAS systems for safe, worry-free driving. We help protect you, your vehicle, and your passengers from weather, debris, and other issues while driving.
When you need replacement auto glass, we work with you to find solutions to suit your needs and budget. We offer both aftermarket and original equipment manufacturer options to help you choose the best option for you and your vehicle. Additionally, our technicians can recalibrate most vehicle ADAS systems to ensure safety features on your car work well after auto glass repair or replacement. We also accept most major auto insurance companies to help you keep your out-of-pocket costs for auto glass repair and replacement as low as possible.
Keeping your auto glass in good condition is an important part of driving safely. Help protect yourself, your vehicle, your passengers, and others on the road by scheduling auto glass repair with our team at Action Glass as soon as possible when you notice chips, cracks, and other damage.
Windshield Repair & Replacement Fast
As you've probably guessed from the name, your windshield helps keep you safe from wind, weather and debris. However, it also does many other jobs that are important for your safety, which is why it's important to seek windshield repair as soon as possible when you notice windshield damage. Our team can assist with repairs and replacements to help keep your vehicle safe.
Windshields are actually a vital safety feature on your car. Your windshield helps keep you inside the vehicle during a car accident. Also, in many car models, the airbags strike against the windshield to deploy properly. During roll-over accidents, your windshield also helps support the roof of your vehicle to help prevent it from caving in. Windshields also often house ADAS sensors, which can identify hazards and initiate safety features like auto braking. Therefore, windshields play an important role in keeping you and your passengers safe. Even minor damages can impair how your windshield functions, which can leave you less protected. Instead, make sure you get windshield repairs or replacements as soon as possible, even for small chips.
For windshield damages, our technicians may recommend windshield repair. We inject a special resin into the cracked or chipped area. When the resin hardens, it helps bind the layers of glass together to help restore strength to your windshield. However, not every damage can be safely repaired, which is why we also offer windshield replacements. After both windshield repair and replacement services, our team offers recalibration services for advanced driver assistance systems (ADAS) so you can drive safely again.
Call us today for a free quote for your auto glass repair and replacement needs! We are here to help you keep your vehicle safe.
Get A New View With Action Glass
As a full-service glass company, we offer repair, replacement, and installation services for auto glass, residential glass, and commercial glass. Our team works with you to find practical, attractive solutions for all your glass needs. Contact us today to request a free quote!