Repair & Installation of Commercial Glass Doors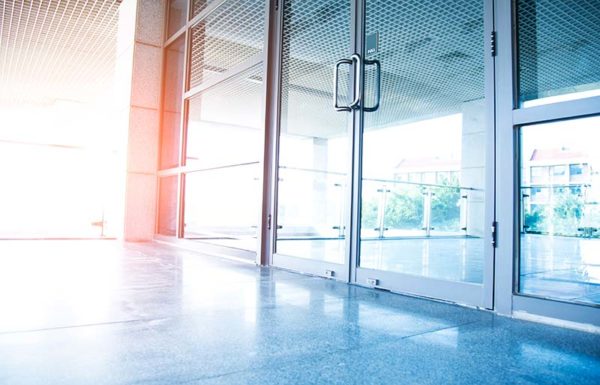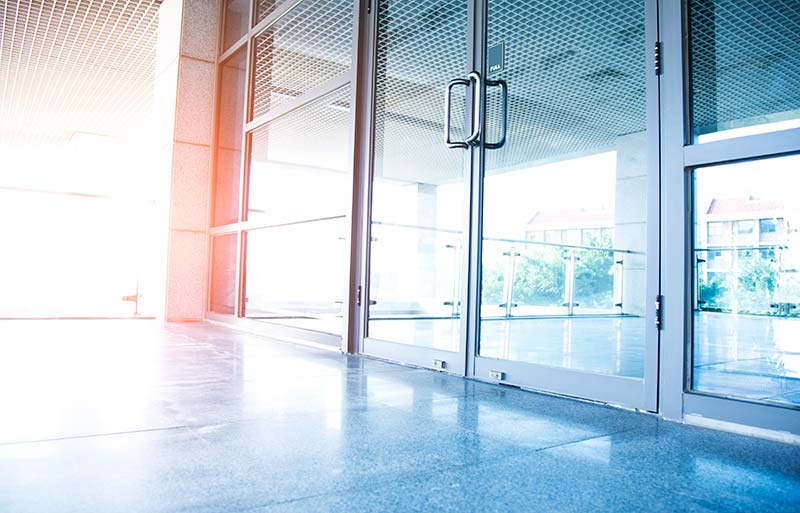 Do you need commercial door glass installed or repaired? Our experts at Action Glass offer quality service for your business. Storefront glass doors help let in natural light and give customers the opportunity to see inside your business. In fact, installing a glass door for your business can help make the customer experience start before they even come inside. Interior glass doors are also great at making the workspace look bigger while still insulating the noise in various offices and conference rooms. There are many benefits to installing glass doors in your commercial building.
When you need storefront glass doors, our experts have the experience and knowledge you need for installation. We've been serving Houston area businesses since 1973 and offer superior craftsmanship. We can help you design and install commercial glass doors that will help your business. We custom manufacture glass to suit your needs and storefront. Choose between tempered and laminated glass to help secure your business and protect it from things like storms and vandals. Tempered and laminated commercial glass help provide a beautiful, clear view into your building while keeping unwanted intruders out. Our team can provide you with a heavy duty, impact-resistant door for your business.
If your commercial door glass does break, we are available 24/7 for emergency board up services until we can repair your doors. Our team can repair doors of all types and sizes, including automatic doors. Whether you need replacement door glass or need assistance with the opening mechanisms, our professionals help you get back to business as soon as possible. We'll even help you manage out-of-pocket expenses by working with your business insurance company for glass door repairs.
Fix or Replace Commercial Glass Doors?
At Action Glass, we specialize in repairing and replacing storefront glass doors. Many business owners think the only way to repair commercial door glass is by replacing the entire door. However, many times our technicians can actually replace just the damaged or broken glass pane. This can help you save costs on an entire replacement door.
However, if you're looking to upgrade your storefront glass doors, we also offer expert door replacement services. For example, maybe it's time to install a new automatic door for your business, or maybe you've realized you need double doors to keep up with the traffic flowing into your building. Whatever the case may be, we can help with commercial glass door replacement. We offer practical, affordable solutions for your business.
Whether you're repairing or replacing your commercial doors, we offer prompt, outstanding service to suit your needs. Our team offers superior, trusted solutions for your interior and storefront glass doors, whether you need a crack repaired or are just giving your storefront a facelift with replacement doors. We offer peace of mind that your business is safe, secure, and beautiful with our experience and attention to detail. We accept nothing less than 100% customer satisfaction, so you can rest assured you will love the services we provide for your commercial glass doors.
If you have a broken glass door or are looking to upgrade your storefront glass doors, contact us today to request a free quote.
Get A New View With Action Glass
As a full-service glass company, we offer repair, replacement, and installation services for auto glass, residential glass, and commercial glass. Our team works with you to find practical, attractive solutions for all your glass needs. Contact us today to request a free quote!